Blue Thread is involved in several research and development projects at both national and international level, all targeted to specific and well identified market segments and stakeholders.
COPPI Project
NAUS Project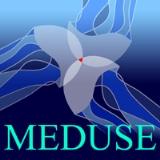 During 2011 Blue Thread, in partnership with the companies listed below, won the GSA call for EGNOS and GALILEO development projects and applications (FP7-GALILEO-2011-GSA-1-A).
Blue Thread was in charge to develop the Marine Terminal, an AIS-based tracking device for boats accessing marine parks and waters with navigation restrictions.

Link to the project page

MEDUSE Project Stakeholder
Parco Nazionale dell'Arcipelago di La Maddalena (Sardinia, Italy)


The system was demonstrated at Parco Nazionale dell'Arcipelago di La Maddalena during July 2013.
The project ended successfully in September 2013.
For more info, please refer to the MEDUSE project web page .