Blue Thread S.r.l. is a small and flexible company with high technical and managerial competence offering innovative solutions mainly addressed to marine and space applications Blue Thread develops navigation solutions for the nautical sector, integrating the most advanced satellite technologies with state of the art sensing, connectivity and monitoring techniques. Innovative multi-technology is today a key factor for developing flexible, functional and reliable systems that can fulfill the specific requirements for maritime applications, as assisted-navigation, auto-pilot, fleet-management, weather monitoring and reporting. Blue thread concentrates a large technological background, advanced management processes, and a strong focus towards the destination market, within a small flexible enterprise. This allows to develop and to deploy customized solutions, with high quality standards at competitive prices. Blue thread cooperates with international Research Centers, such as the European Space Agency (ESA), and relevant national Institutions as the "Tor Vergata" University in Rome and the IstitutoSuperiore Mario Boella (ISMB) in Turin, to develop innovative solutions with the highest technological standards. The commercial success is pursued with a constant attention towards the nautical needs, the general trends in the sector, and the relationship with commercial and industrial players. The company's mission is to develop products and proprietary innovative solutions in specific sectors as principally space and marine application fields. Technical competence in these areas is continuously improved so as the ability to manage large projects in coordination with other national and international partners. The shared vision of the company is to establish itself as a recognized provider for space and marine applications, able to fulfill specific market needs and to offer valuable and innovative solutions to its project partners and to customers.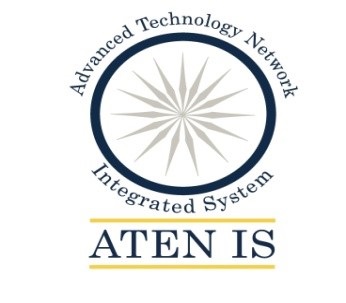 Blue Thread is parent company of ATEN IS Group, an Advanced Technology Network established in 2013 in order to develop, produce and sell products, services and high-tech systems in the aerospace, maritime, ICT, electronics and telecommunications sectors.
ATEN IS Group
consists of private companies and research institues and has estabilished international partnerships with Canada, Brasil, Peru, Chile, Ecuador, Bulgaria, China, India and Korea.

Blue Thread is involved in sailing events and sponsorships for racing. Being part of the sea environment also in these occasions is a plus in testing of its own products and in identifyingnew emerging needs. Next coming event is the ESA CUP 2014 (Elba Island, Italy, June 2014).