Blue Thread offers innovative products and solutions based on latest satellite localization, navigation systems, sensing and connectivity technologies.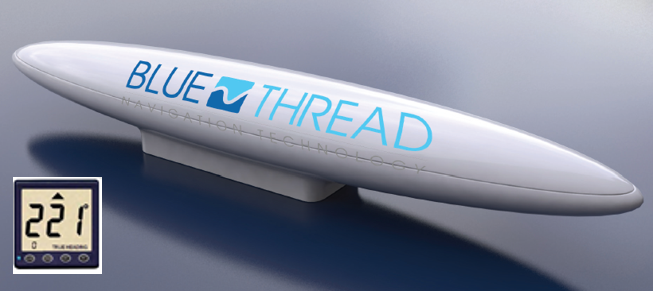 The Space Compass is a satellite positioning based compass, which overcome all the problems encountered by using traditional magnetic compasses (magnetic deviation and declination compensation calculations, maintenance,..) at a much lower cost than modern gyro-compasses. It is developed in cooperation with the European Space Agency (ESA) and TorVergata University in Rome. It uses the increased precision provided by EGNOS, for accurate and reliable True Heading (i.e. vs geographical North), Position, Speed Over Ground, True Course and Rate of Turn determination.
Features:
True Heading (0.1° precision)
True Course over ground
Lateral drift calculation
Speed over ground
Rate of turn
Roll& Pitch
Wireless option
Blue Thread's Space Compass can be used as a 'stand-alone' product, as a pure navigation instrument complementary to the magnetic compass on board. The accurate true heading can be input also to AIS transponders and other navigation instruments (e.g. autopilot) via standard NMEA interface.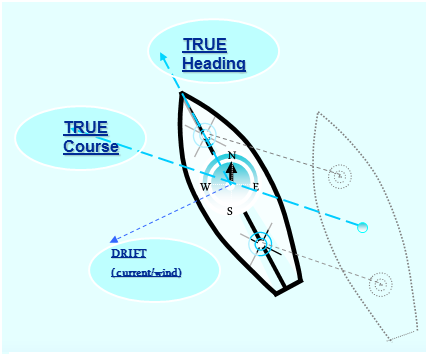 Also, Blue Thread's Space Compass can be integrated in more complex systems, as for satellite antennas pointing.The picture on the right , shows the Blue Thread's first prototype of the Space Compass (visible in foreground) controlling the azimuth of the antenna for the pointing of a telecommunication satellite.